Fast & Furious 9, known by its official title F9, is the ninth movie of the Fast & Furious series and the tenth overall, including Hobbs & Shaw. Directed by Justin Lin, the film is scheduled for release internationally in May 2021 and in North America on June 25, 2021.
Vin Diesel's Dom Toretto is leading a quiet life off the grid with Letty and his son, little Brian, but they know that danger always lurks just over their peaceful horizon. This time, that threat will force Dom to confront the sins of his past if he's going to save those he loves most. His crew joins together to stop a world-shattering plot led by Cipher and the most skilled assassin and high-performance driver they've ever encountered: a man who also happens to be Dom's forsaken brother, Jakob (John Cena, the upcoming The Suicide Squad).
F9 sees the return of Justin Lin as director, who helmed the third, fourth, fifth and sixth chapters of the series when it transformed into a global blockbuster.
The action hurtles around the globe—from London to Tokyo, from Central America to Edinburgh, and from a secret bunker in Azerbaijan to the teeming streets of Tbilisi. Along the way, old friends will be resurrected, old foes will return, history will be rewritten, and the true meaning of family will be tested like never before.
The film stars returning cast members Michelle Rodriguez, Tyrese Gibson, Chris "Ludacris" Bridges, Jordana Brewster, Nathalie Emmanuel and Sung Kang, with Oscar® winner Helen Mirren, with Kurt Russell and Oscar® winner Charlize Theron. F9 also features Grammy-winning superstar Cardi B as new franchise character Leysa, a woman with a connection to Dom's past, and a cameo by Reggaeton sensation Ozuna.

The 1970 Dodge Charger R/T is a major car driven by Dominic Toretto in The Fast and the Furious.
The 1970 Dodge Charger R/T was kept inside the garage of the Toretto House, was built by Dominic and his father in his youth. When his father was killed in a stock race accident by Kenny Linder, Dominic refused to drive the Charger because he was afraid of it.
When Brian O'Conner became integrated into the crew and even began dating Dominic's sister, Mia Toretto, Dominic led him to the garage and showed him the Charger. The car is famed for its incredible power at 900 horsepower and holding a record 1/4 mile time at just nine seconds flat, set by Dom's father at the Los Angeles County Raceway.
When Johnny Tran and Lance Nguyen do a drive by and kill Jesse, a pursuit starts with Brian and Dom chasing after him, Brian driving the Toyota Supra and Dom driving the only car left: the Charger. Dom uses it to knock Lance off his bike and down a hill. When Johnny is killed by Brian, he and Dom meet up at a red light ready to race.
As the light turns green, Dom performs wheelie which shows the raw power of the R/T. Brian must use his nitrous oxide to simply keep up with the Charger. They approach an oncoming train but both drive through the barrier and narrowly miss hitting the train.
After landing, both he and Brian are seen smiling as the race is over, but Dom hits the end of a semi-truck. This sends him and the Charger airborne and then rolling over numerous times. Although Dom survives with minor injuries, the Charger is rendered inoperable, at which point Brian hands over the Supra to Dom, leaving the Charger on the road.

"You want a piece of ass, go to Hollywood Boulevard. You want an adrenaline rush that'll be two large. "

Refresh for another entry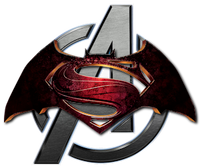 Community content is available under
CC-BY-SA
unless otherwise noted.