About this wiki | New pages | Categories | Wiki tutorial | Help pages | Sandbox | References
Manual of Style | Blocking Policy | Frequently Asked Questions | Good Faith | Article Conventions | Images | Profile Image Change | Blog Policy | Personal Attacks | Administrators


A fan community and encyclopedia for
Universal Pictures multimedia film franchise that anyone can edit!
Our database currently contains 472 articles and 3,056 images.

For your best browsing experience, we recommend that you create an account.
Before you start to edit our wiki be sure to check out our Policies and Guidelines.



The Fast and the Furious Wiki will contain spoilers for the franchise. Read at your own risk.

The Fast and the Furious (also known as Fast & Furious) is an American franchise including a series of action films, which center on illegal illegal street racing and heists, and various other media portraying the characters and situations from the films.
Distributed by Universal Pictures, the series was established with the 2001 film titled The Fast and the Furious; followed by seven sequels, two short films that tie into the series, plus video game series. Having earned over $3.5 billion at the worldwide box office as of April 2015, The Fast and the Furious has become Universal's biggest franchise of all time. Read More...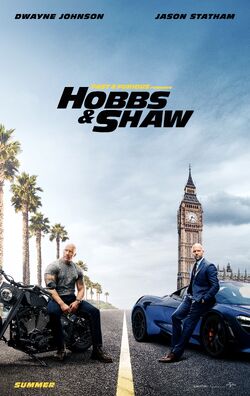 After eight films that have amassed almost $5 billion worldwide, the Fast & Furious franchise now features its first stand-alone vehicle as Dwayne Johnson and Jason Statham reprise their roles as Luke Hobbs and Deckard Shaw in Fast & Furious Presents: Hobbs & Shaw. Ever since hulking lawman Hobbs (Johnson), a loyal agent of America's Diplomatic Security Service, and lawless outcast Shaw (Statham), a former British military elite operative, first faced off in 2015's Furious 7, the duo have swapped smack talk and body blows as they've tried to take each other down. But when cyber-genetically enhanced anarchist Brixton (Idris Elba) gains control of an insidious bio-threat that could alter humanity forever — and bests a brilliant and fearless rogue MI6 agent (The Crown's Vanessa Kirby), who just happens to be Shaw's sister — these two sworn enemies will have to partner up to bring down the only guy who might be badder than themselves. Hobbs & Shaw blasts open a new door in the Fast universe as it hurtles action across the globe, from Los Angeles to London and from the toxic wasteland of Chernobyl to the lush beauty of Samoa.
Hobbs & Shaw is an upcoming spin-off film in the Fast and Furious series. It is set to focus on the characters of Luke Hobbs and Deckard Shaw, played by Dwayne Johnson and Jason Statham respectively.

The 2017 McLaren 720S was owned and driven by Deckard Shaw in Hobbs & Shaw. It was subsequently abandoned in the aftermath of the Attack on the CIA London Black Site, after Deckard, Hattie Shaw and Luke Hobbs used the car to flee from Eteon's pursuit.
The 2017 McLaren 720S was a personal car owned by Deckard Shaw. Deckard drove the car to a nighclub in London in order to extract information from Lermotov. He later drove the McLaren to the CIA London Black Site in order to liberate Hattie Shaw, and later used the car so that he, Hattie and Luke Hobbs could escape Brixton Lore and Eteon's pursuit. After successfully evading capture, Deckard chose to abandon the car.





Loading RSS data...

"All right, listen up. The men we're after are professional runners. They like speed and are guaranteed to go down in the hardest possible way, so make sure you got your funderwear on. We find them; we take them as a team and we bring them back. And above all else, we don't ever ... EVER ... let them get into cars."

Refresh for another entry


Are you looking forward to Fast 9?
Are you looking forward to Hobbs & Shaw
Should they bring back Gisele & Han?
Will Lucas Black return for Fast 9?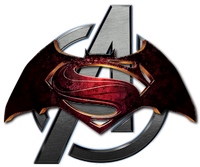 Community content is available under
CC-BY-SA
unless otherwise noted.