The Tank Heist was an unsuccessful mission undertaken by Owen Shaw's Team to steal a computer chip from a military tank that would complete the build of the Nightshade device for Cipher.
After discovering that the final piece of the Nightshade device is located in a Military Base in Spain, Owen Shaw sends in a member of his team to pose as an agent so they could disable the security system of the base. However, this turns out to be a ruse as Riley Hicks was also working for Shaw and by drawing attention to the security system being disabled, it caused Luke Hobbs to demand that the tank with the chip be transported out of the military base. Allowing for Shaw and his team to strike.

With the tank being transported, Shaw and his team struck. Letty Ortiz, Shaw, and another member of his team hijack the truck and steal the vault whilst another team member drives behind them. Shaw uses the tank to cause destruction in front of him and to allow himself an easy getaway, however Brian O'Conner, Dominic Toretto, and Roman Pearce chase after them, attempting to stop them from escaping with the tank. When a member of Shaw's team tries to interfere, they are stopped and disarmed by Han Seoul-Oh and Gisele Yashar, whilst Tej Parker watches over them.

When Shaw's team use the tank to crush Roman's car, he attaches a cable to it and is able to flee to Brian's car. Brian is able to knock Roman's car off the edge of the bridge to stop the tank by using it as an anchor, however Shaw instructs Letty to go remove the cable. Knowing that the car will flip the tank, Shaw aims the front of the tank over the edge of the bridge with the intent of killing Letty for revenge against Dom.

Knowing Letty is on the verge of death, Dom drives his car into the edge of the bridge whilst standing on the hood and is flung into the air where he catches Letty and breaks their fall on a nearby car, saving her life. With the tank out of commission, Shaw and his team are arrested and held in the NATO Base.

Preparing for possible failure, Shaw instructed Klaus and Vegh to kidnap Mia Toretto to use her as leverage. When Shaw reveals this, Hobbs instructs the military agent to let Shaw and his team go free with the computer chip. Shaw then reveals that Riley is part of his team and was working as a double agent. He flees with his team, by Dom and his own team, including Letty, chase after him.




The 1994 Toyota Supra MK IV is a major car driven by Brian O'Conner in The Fast and The Furious.
Following the destruction of Brian's Mitsubishi Eclipse was destroyed by Johnny Tran and his group, he asked his commanding officer, Sergeant Tanner for another car to repay Dominic Toretto with. When he arrives to Dominic's garage, he brings the Toretto's a rusted Supra taken from a junk yard. Dominic and his friends spent about $15,000-$20,000 on restoring it. In reality, they actually spent over $100,000.
When they're done the car is so fast it's able to smoke a Ferrari in a street race. Towards the end of the movie Brian and Johnny Tran and his cousin Lance through the suburbs of Los Angeles when they do a drive by at 1327, killing Jesse.
Brian shoots Tran in the back causing him to fall off his bike, killing him. He tells someone in a car to call 911 and meets up with Dom at a red light. Dom tells Brian how he used to drag there during high school and when the light turns green he's going for it. They both rev their engines and when the light turns green they step on the gas, using the rail road track down the road as a finish line.
They both hear a train coming and step on it. Right as the train passes they dodge it with only a few feet between them and the train. Just as everything is calm a semi-truck comes out of a corner causing Dominic to crash into it. It sends his 1970 Dodge Charger R/T flying in the air, and crashes. the car flips a few times before it stops. Brian then gets out of the car and runs to Dominic
He helps Dominic out of the car and he only has a few cuts and an injured arm. They hear sirens in the distance. Brian looks at Dom with concern. He then gives him the keys to his Supra and says that he owes him a ten second car. Dom drives off into the distance as Brian watches him and then walks off.


"You want a piece of ass, go to Hollywood Boulevard. You want an adrenaline rush that'll be two large. "

Refresh for another entry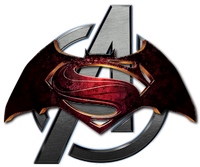 Community content is available under
CC-BY-SA
unless otherwise noted.