F9 is the ninth movie of the Fast & Furious series and the tenth overall, including Hobbs & Shaw. Directed by Justin Lin, the film is scheduled for release internationally in May 2021 and in North America on June 25, 2021.
Vin Diesel's Dom Toretto is leading a quiet life off the grid with Letty and his son, little Brian, but they know that danger always lurks just over their peaceful horizon. This time, that threat will force Dom to confront the sins of his past if he's going to save those he loves most. His crew joins together to stop a world-shattering plot led by Cipher and the most skilled assassin and high-performance driver they've ever encountered: a man who also happens to be Dom's forsaken brother, Jakob (John Cena, the upcoming The Suicide Squad).
F9 sees the return of Justin Lin as director, who helmed the third, fourth, fifth and sixth chapters of the series when it transformed into a global blockbuster.
The action hurtles around the globe—from London to Tokyo, from Central America to Edinburgh, and from a secret bunker in Azerbaijan to the teeming streets of Tbilisi. Along the way, old friends will be resurrected, old foes will return, history will be rewritten, and the true meaning of family will be tested like never before.
The film stars returning cast members Michelle Rodriguez, Tyrese Gibson, Chris "Ludacris" Bridges, Jordana Brewster, Nathalie Emmanuel and Sung Kang, with Oscar® winner Helen Mirren, with Kurt Russell and Oscar® winner Charlize Theron. F9 also features Grammy-winning superstar Cardi B as new franchise character Leysa, a woman with a connection to Dom's past, and a cameo by Reggaeton sensation Ozuna.

Otto was a rogue covert operative who was working with Jakob Toretto and Cipher to steal Project Aries. He was also part of a wealthy family.

Biography

Early Life

Otto was born to a wealthy father and into a life of privilege. He grew up most of his life being spoiled by his father's money but eventually grew to resent him and contemplating ways to steal his money.

At some point, Otto met Jakob Toretto and the pair came up with a plan to find and activate Project Aries, a device that they could use to control the world's computer and military systems. Jakob was aware that his former boss, Mr. Nobody, was in possession of the device and so he and Otto infiltrated the plane. At the same time, they were able to extract Cipher, a former enemy of Jakob's brother, Dominic Toretto, who had been arrested by Mr. Nobody so that they could hold her hostage to prevent her from interfering with their plan.

After Jakob recovers the first half of Project Aries in Montequinto, he returns to Otto's Base of Operations where Otto introduces him to Cipher for the first time. She attempts to get Jakob to betray Otto and join her but he refuses. Jakob and Otto devise a plan to get Dom out of their way and they lure him to Hatfield House which is declared an international embassy by Otto's father. After Dom pulls a gun on Jakob, Otto enters with Interpol Agents who arrest Dom for attempted murder on international grounds.

Otto and Jakob continue to Edinburgh where Otto helps Jakob steal the second half of Project Aries from a chapel before fleeing in his 2019 Jaguar XE SV Project 8. Otto is chased by Ramsey in a delivery truck and is run off road. After they apprehend Jakob, Otto returns to his base where Cipher plays on his insecurities and compares him to the likes of Yoda from Star Wars. As a a result, Otto changes allegiances to Cipher. He takes his team to Dom's bunker in the Caspian Sea where they infiltrate the base and free Jakob. They kidnap Elle, the key to Project Aries, and flee to Tbilisi where they launch a satellite into orbit.

As they move through the streets of Tbilisi to await the uplink of Project Aries to the satellite, Otto informs Jakob that the uplink is being interrupted and Jakob climbs onto the roof of The Armadillo to fix it however Otto's righthand man, Sue, follows Jakob to try and kill him and Otto reveals that he has joined forces with Cipher instead. When Otto can't take down Dom, Cipher decides to take matters into her own hands and flies in on a jet. She fires magnet bombs and rockets at The Armadillo to destroy it and in the process kills Otto, while Dom jumps out of the vehicle as the Armadillo ricochets into the jet completely destroying it (though it turns out that she was flying the jet remotely back at Otto's Base of Operations before slipping away defeated).

The Armadillo is a custom built 16-wheeler bullet-proof truck that is featured in Fast & Furious 9.
History
After sending a satellite into orbit, Otto and Jakob move through the streets of Tbilisi as they await for the satellite uplink with Project Aries is uploaded. Dom and Ramsey need to get into the Armadillo to cancel the upload and Mia, Han and Letty work to wipe out the convoy to clear the way for them.
In the truck, Otto tells Jakob that there is an error with the upload and so Jakob climbs onto the roof of the truck to fix it, however this is revealed to be a ruse as Otto intends to double cross Jakob as he has now joined forces with Cipher. Otto sends his henchman, Lieutenant Sue, to finish Jakob off but Letty is able to stop him by magnetically throwing a BMW at him which Dom then pushes under Jakob to break his fall.
With the path cleared, Dom and Ramsey board the Armadillo and although they are too late, Roman and Tej are able to interrupt the upload by destroying the satellite in space. Although that plan is over, Cipher then flies in on a jet and starts firing rockets. She blows up the truck but only kills Otto and Dom is able to jump out of the Armadillo, causing it to ricochet into Cipher's jet, destroying it (although it is revealed that she was piloting the jet remotely and she is able to escape again). The Armadillo is then destroyed as a result of the explosion.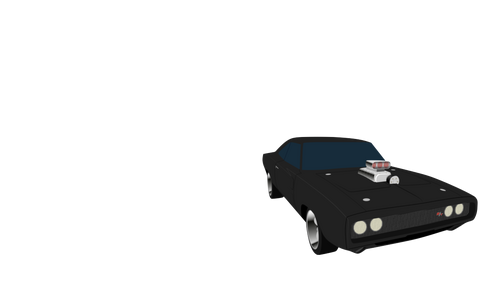 "I live my life a quarter mile at a time. Nothing else matters: not the mortgage, not the store, not my team and all their bullshit. For those ten seconds or less, I'm free."

Refresh for another entry